Mopping your balcony is a chore that you probably don't like, particularly when dealing with caked dirt and accumulated grime. Fortunately, with the best mop, you can easily take care of the mess without wrecking your floors.
The best mops make cleaning as effortless as possible. In fact, some robot mops require no effort on your part. They also clean thoroughly without causing harm to delicate floors and provide multiple features for cleaning different surfaces.
For the best results, check out the following mops.
Casabella Original Mop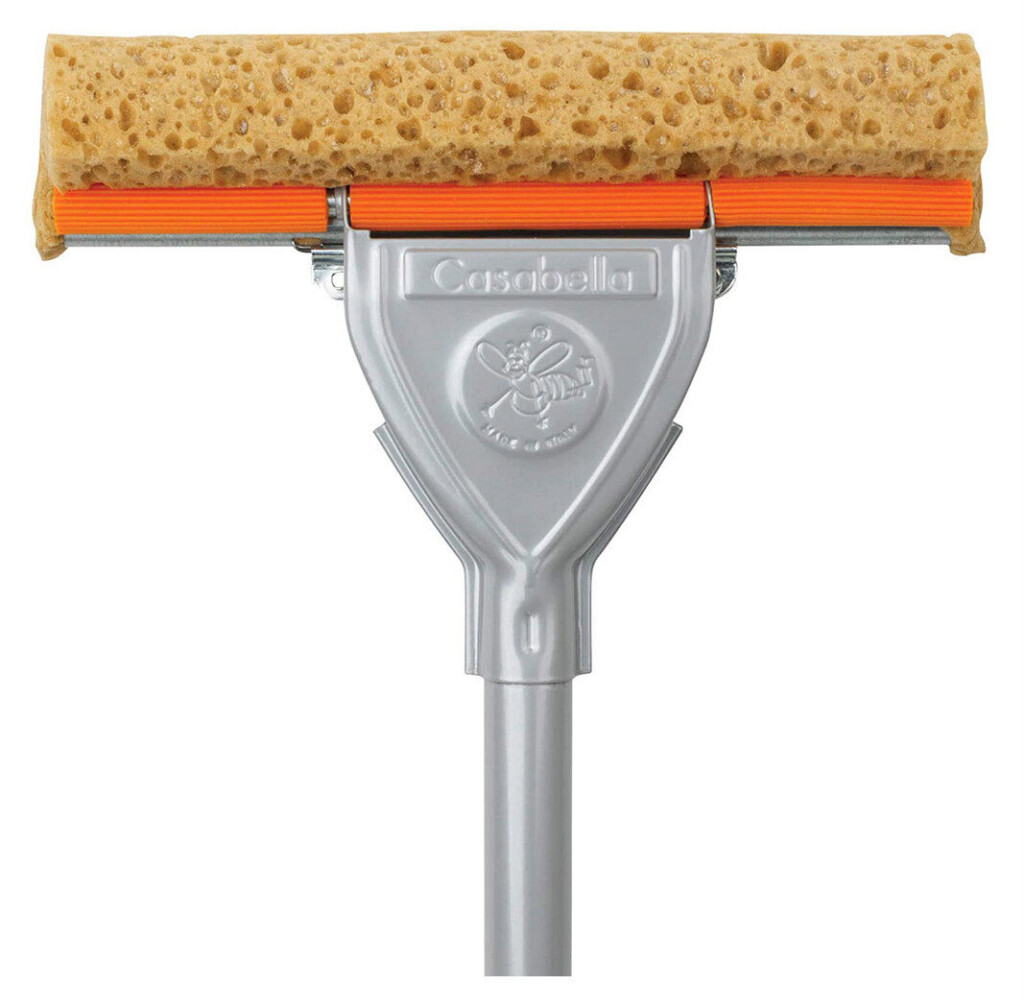 Tile and ceramic balcony floors tend to have hidden nooks and crannies that require a more vigorous scrub to get clean. The Casabella is a sturdy mop that can do exactly that. It comes with a rust-resistant heavy-duty lever, and the unit's pole is made of steel.
The mop head of the Casabella Original Mop is super absorbent. It delivers top-quality cleaning when you want a quick job or long hours of deep floor cleaning.
Microfiber Mop With Long-Reach Pole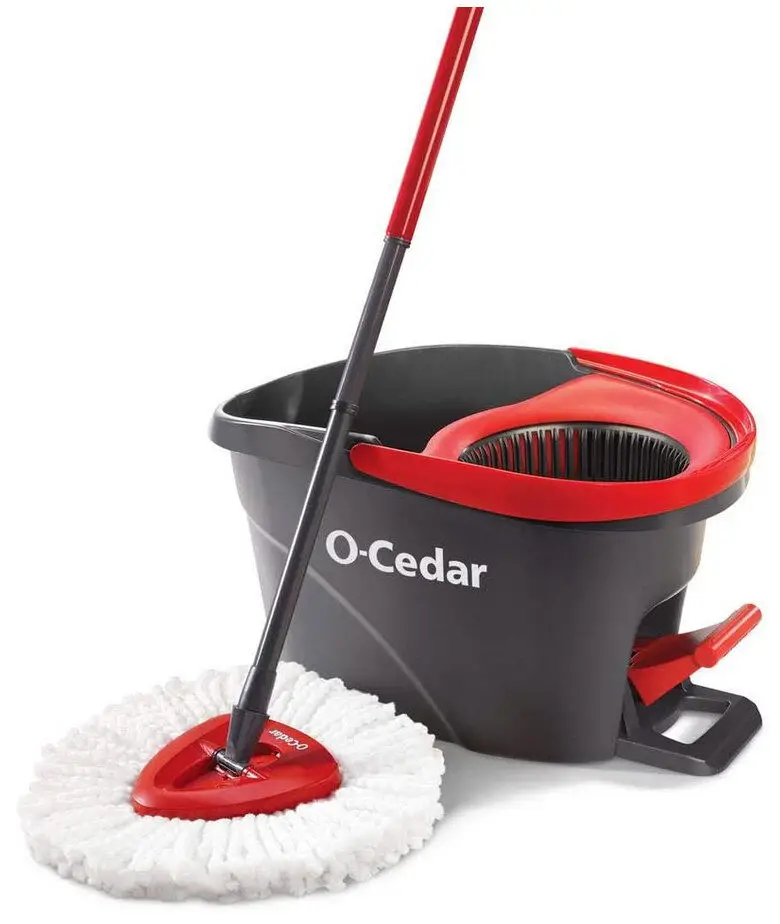 If you have a hardwood balcony, the last thing you would want is to get it ruined by an inferior cleaning tool.  There are several good options for cleaning hardwood floors, but a microfiber mop ranks among the best choices.
The Microfiber Mop with Long-Reach Pole can access every corner of your balcony. It captures dust, wipes the floor, and goes over metallic or glass surfaces with ease. Besides, it's not just for your balcony, but also perfect for every room in your house.
iRobot Braava 380t Floor Mopping Robot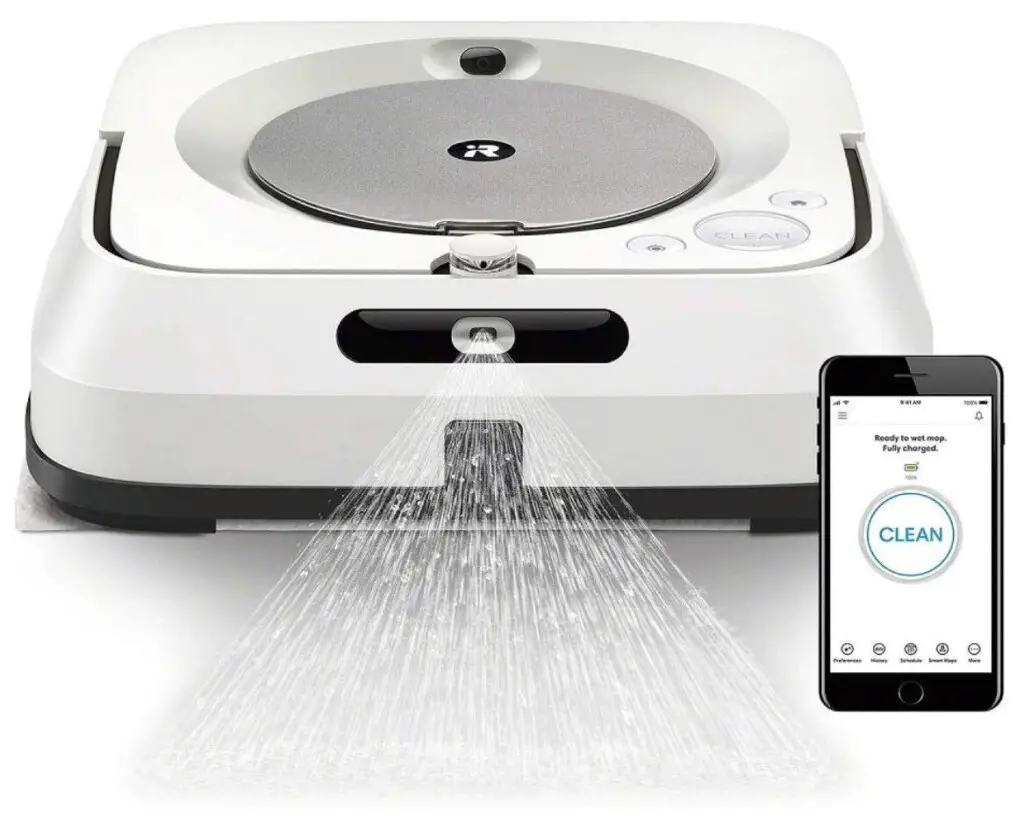 This robot unit from Braava makes the task of mopping effortless since it does everything for you.
Robot mops help you avoid cumbersome buckets or having to wring out filthy and wet mop heads. With the iRobot Braava 380t, you just fill the tank with water and some cleaning solution, set it on the floor, hit the start button, and let it work for you.
There are many robot mops, but if you are looking for an economical option, the iRobot Braava 380t sweeps and mops with just a single touch of a button. It is a battery-powered machine that can mop for three hours after you program it.
Linkyo Microfiber Floor Mop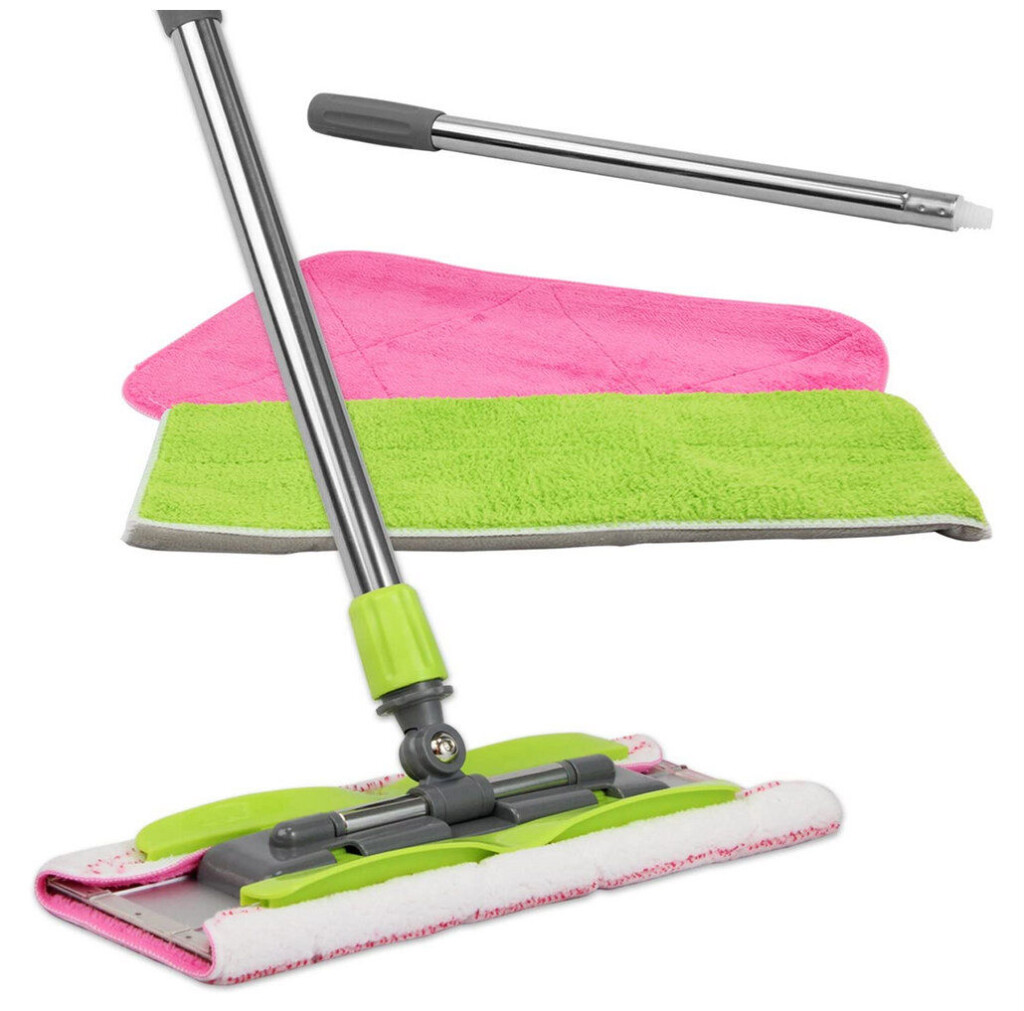 This is a low-profile, lightweight floor mop that comes at a budget-friendly price, particularly when you consider the added accessories it carries. The sleek mop is known for its mop pads that clean thoroughly.
The selection of easily washable mop pads is simply great. Some mop pads are reversible, which extends their usage. The pads can be used for either dry dusting or wet mopping.
You cannot ask for a more versatile balcony cleaning tool.
Bissell PowerFresh Lift-Off Steamer Mop 

Do you have a tile balcony floor? The Bissell PowerFresh Lift-Off Steamer Mop is designed to use high temp sanitizing steam that envelops stains and removes dirt. This steam mop can remove some of the most stubborn stains with minimal effort on your part.
Germs and grime are erased with just a couple of sweeps, and you can adjust the steam cycles when you want a custom cleaning experience.
Elicto's Electric Power Mop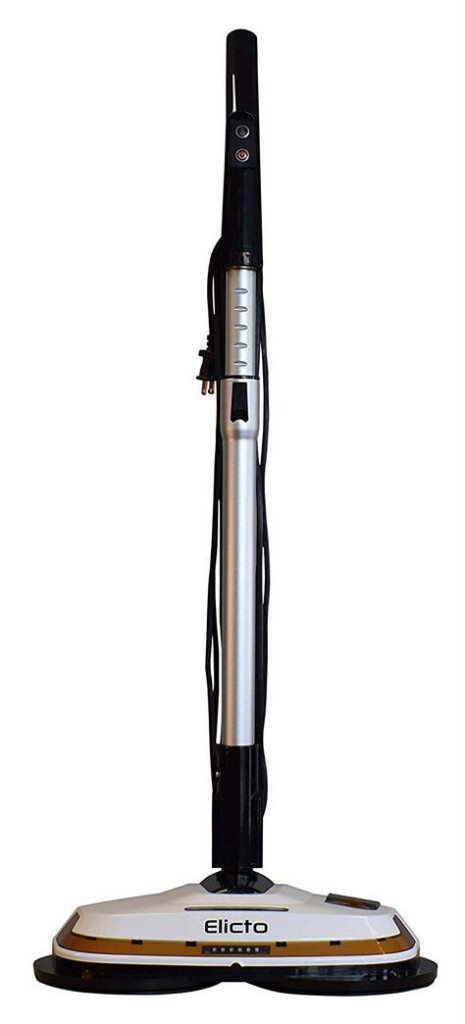 This Elicto Electric Power Mop features double soft, spinning pads that combine floor mopping, polishing, plus scrubbing in a single efficient motion. On top of that, it features an extendable handle that helps you access even the hardest-to-reach corners.
The unit's microfiber pads are completely washable and reusable, so you don't have to worry about replacing them too often.
Perhaps the only major drawback is that the electric mop comes with a cord, so you'll need a power outlet when cleaning your balcony. If you opt for the battery-powered version, you will only need to remember to recharge or replace the battery.
Libman Wonder Mop Kit
If you are looking for a reasonably priced mop, the Libman Kit is a basic compact tool with a removable mophead that is also washing-machine safe. The replaceable mopheads can be purchased separately.
It has a built-in wringer, eliminating the need to touch the murky cleaning water or cleaning solution. 
All in all, this is a durable and economical mop.
Black+Decker 9-in-1 Steam Mop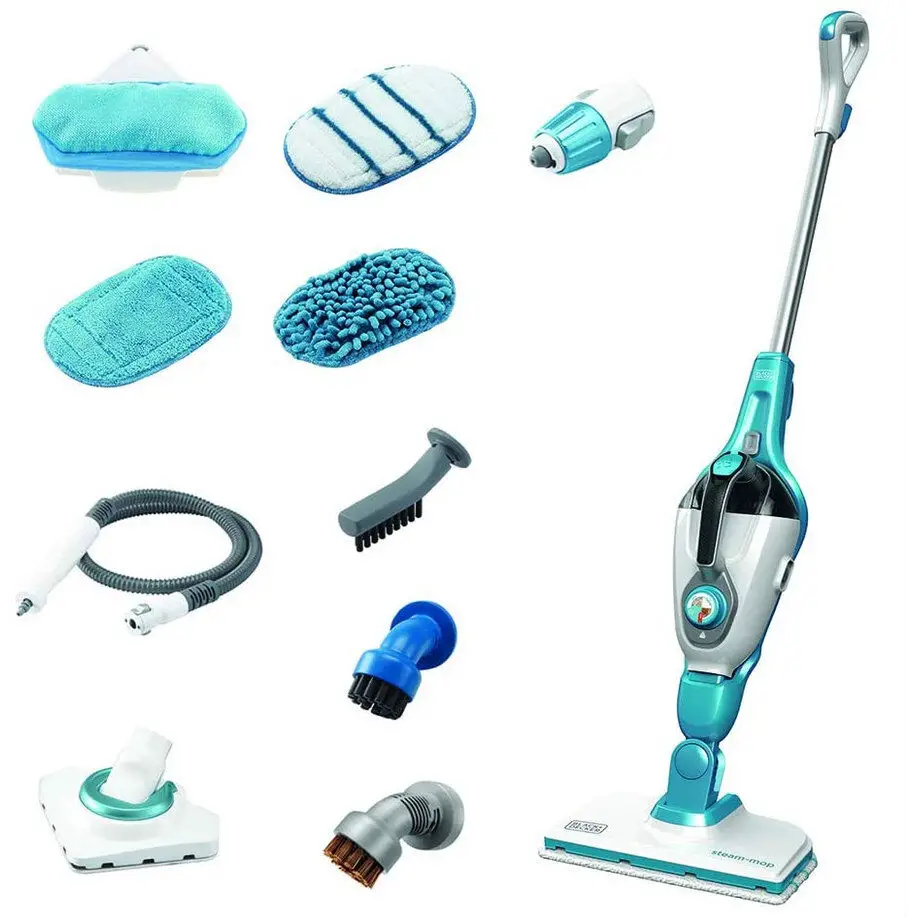 Easily maneuverable and lightweight, this Black+Decker mop is equipped with a 'swivel steering' function.
The 9-in1 Steam Mop comes with an assortment of professional accessories that include:
a flexible hose
tile and grout brush
small soft brushes
window squeegee
a garment pad for tackling hard stains on your clothes
The multi-purpose steam mop cleaner is perfect for all sealed hard floor types of surfaces, common on balconies.
Factors to Consider When Choosing the Best Mop
As you evaluate these mops, you'll need to consider specific factors relevant to your balcony when picking out your best choice.
Many people simply reach for the regular mop without any consideration of the floor being worked on. However, each cleaning situation demands its own special or unique type of mop. What may be suitable for the kitchen may not be good for the living room or balcony.
To maintain a pristine balcony can be quite challenging, so here are key factors to consider when choosing a mop.
Wet vs. Dry Mop
A wet mop simply uses water mixed with a cleaning solution. It easily cuts through grime and dirt.
On the other hand, a dry mop doesn't use water.
If your balcony only needs a light cleaning, a dry mop would do. But deep, thorough cleaning would require a wet mop.
Mophead Design and Material
Even before you start looking for a mop, think about the type of floor you want to clean.
For example, if you know that your hardwood floor tends to easily scratch, go for a mop that has been specifically designed for cleaning hardwoods such as microfiber cloth or roller sponge. If your balcony is made of tile and tubs, go for rubber or plastic bristles.
In case you are trying to clean a space that is hard to reach, it is best to go for a mop designed with a triangular head.
Mopheads are made using different materials, each with its own advantages and shortcomings. For example, microfiber offers excellent power when cleaning and is highly absorbent. Cotton is extremely absorbent and the most economical, although it dries slowly.
Robot Mops vs. Conventional Mops
Want to skip the bucket and the rigors associated with back-bending mopping labor? Then go for specialized robots designed to scour stains from all types of floors.
However, robot mops may not get to some hard-to-reach areas. In which case you'll probably also need a regular old mop.
Cleaning Pattern
How you clean is just as important as your choice of mop. Even if you have the right mop, using it the wrong way won't give you the results you want. Also, you may not easily clean in a specific style using certain mops.
An effective cleaning style is using the "S" pattern. This way, you can focus on specific areas without flicking debris and water around. That may be easier with a sponge mop than a string mop.
A sponge mop can give you more flexibility in cleaning patterns, unlike string mops that clean best in an "S" pattern. With a super-absorbent sponge mop, you can just clean in straight lines.
Conclusion
By equipping yourself with the right cleaning tools and supplies, you can keep your balcony clean at all times.
Better still, you'll be keeping your loved ones safe by ensuring the outdoor space is healthy and habitable.
Besides, new mopping tools are making the cleaning process quite enjoyable. You can even mop your entire house in 10-15 minutes and a modest balcony in under 3 minutes.