Balconies can represent the perfect retreat for your summer days, but looking after these areas can be tricky. Indeed, they are often exposed to natural elements, and it is not unlikely for the flooring and railing to become blackened due to road pollution. If your balcony is made of concrete, some simple tips can help you keep it in the best shape. 
To clean your concrete balcony that is not on the first floor, you might need to resort to vacuuming the flooring and scrubbing any grime. If your balcony is closer to the ground, scrub and rinse it with a pH-neutral cleaner and avoid using any harsh chemical. 
For all the tips you need to get your balcony to shine again, read on!
Vacuum the Balcony to Avoid Dripping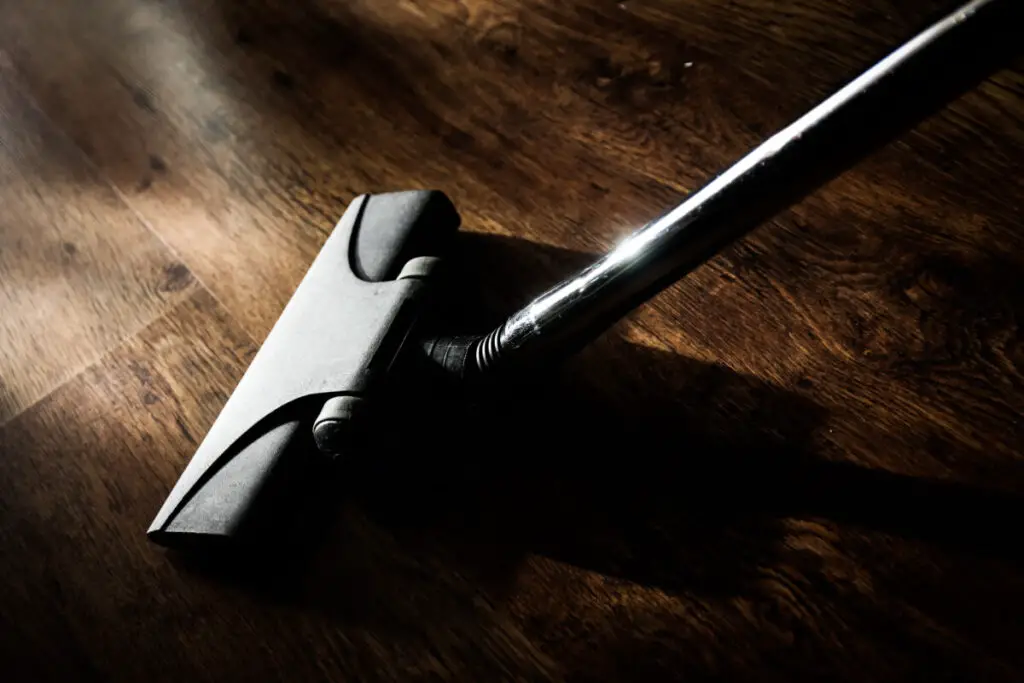 If your balcony is not the first one off the ground floor, you might not be able to use water or a hose to clean it. Indeed, letting the dirty water drip off your balcony and onto the ones underneath it might not be appreciated by your neighbors or others living in the building. 
In this case, you might need to clean your balcony with a dry method and avoid water. Vacuuming the concrete floor – or using a water vacuum cleaner – can be an excellent solution. However, if you are dealing with bird dropping and other stubborn stains, you might need to scrub off the dry grime first. 
This cleaning strategy will allow you to get rid of most of the dust and grime. Of course, you might need to use a sponge to clean up some of the most stubborn parts. 
Lift Everything off the Floor
Before attempting to clean the flooring of your balcony, make sure everything is lifted off it. If you have rugs, furniture, and plants, these should all be positioned away from the balcony. This strategy allows you to make sure that the whole balcony is clean and tidy when you reposition all the components in place. 
Even more importantly, lifting such items on the floor is essential to clean the floor properly and prevent dirt from getting stuck under items and pieces of decorations. 
Look After All the Gardening Tasks First
Cleaning the floor of your balcony is essential. However, if you are doing so as part of a larger redecorating or cleaning project, cleaning the floor is not the first task you should dedicate yourself to.
Indeed, if you have some gardening tasks to tend to or you need to look after your house plants, these duties should come first. Indeed, it is likely to spill dirt, dead leaves, and a little soil onto the balcony floor. If you have already cleaned it, you might need to start again. 
Instead, looking after your plants, the rail, and any furniture cleaning task before washing the floor can help you speed up the process. 
Brush Pet Hair off the Floor
If you have a pet, whether this is a cat or a dog, the balcony is where they will be more likely to stay during sunny summer days. As well as making a balcony their own territory, this can easily cover your terrace in pet hair. 
Aside from this inconvenience, letting pets onto the balcony can also cause the surfaces to start smelling. This can happen, especially if the surfaces are not cleaned regularly or after a rain pour. 
You should brush any hair off the balcony floor before even attempting to clean the flooring. Once the whole balcony is clean, spray a room deodorizer or light up an incense stick to get rid of any pet or hair smell that could still be lingering in the area. 
Scrub and Rinse Your Balcony
Once the plants are looked after, the soil spilled onto the floor has been brushed off, the railings are clean, and all the pieces of furniture are off the floor, it is time to clean the concrete floor. 
If you are equipped with a hose, and the conditions allow it, use water pressure to get rid of dust, pollution blackening, and stubborn grime. If you are struggling to clean off some dry dirt, you could use a sponge to scrub the interested spot before washing off the remaining dirt with some water.
Use a Neutral pH Cleaner
Plain or polished concrete can react negatively if harsh chemicals are used on the surface. If you have used rugs to limit the daily wear and tear, remove them and then use a mild pH-neutral cleaner on the floor. 
Depending on the kind of balcony, the concrete could still react to the chemical. Damages deriving from these reactions could be severe and long-lasting. To prevent such damages and avoid having to remodel the balcony, make sure you test the chemicals in a hidden spot of the balcony. 
To do so, clean a corner of the balcony with the chemical you intend to use. Try also to use the same dosage and blend with lukewarm water to recreate the same conditions. If the chemical dries without leaving marks, you can proceed to wash the rest of the floor. 
Be Careful with Harsh Cleaners
As we have seen above, it is not unlikely for concrete flooring to react to harsh chemicals. Therefore, even if you are dealing with stubborn stains, make sure your cleaner does not contain any bleach, alcohol, or ammonia. 
If you need to sanitize the balcony after the cleaning process, spot test this type of chemicals by applying them on the side of your balcony too. Moreover, when applying chemicals to a concrete floor, avoid leaving them on the surfaces for too long, as this can irreversibly stain the flooring.
Wash Your Balcony at Least Once a Fortnight
Every time you decide to clean your balcony, you can use chemicals to get rid of the damages of pollution, daily wear and tear, and pollution blackening. However, the use of such chemicals might not be ideal for you, and your high-quality concrete balcony floor might also suffer from this type of chemical abuse. 
Instead, opting for cleaning your balcony once every two weeks can be an easy solution to implement. Indeed, you won't need to use chemicals to get your balcony to shine again, and the whole process will last not as long as a deep cleaning process. 
If done regularly, cleaning the balcony every two weeks will only require you to brush, dust, and wash the balcony. The whole process won't require you much longer than a few minutes!
Keep the Balcony Clean With Shelving
Introducing some shelving in your balcony has endless benefits. It can help you keep all of your plants, gardening tools, and other pieces of appliances off the floor. In turn, this can help you speed up the cleaning process when you need to clean the terrace. 
Yet, another considerable advantage of introducing shelves is that the floor won't become dirty, and the whole balcony will look much more organized and cluttered.
You can learn more about how to create shelves on your balcony in the video below:
Conclusion
Cleaning a concrete balcony floor is something you should do regularly, ideally once every two weeks. However, if your building is located just off the main road, the cars' pollution might blacken your balcony surface much quicker. 
If you live above other flats, you might struggle to wash your balcony with water while stopping it from dripping onto the ones below. If you can't use a solution of water and pH neutral cleaning liquid, use a vacuum. Make sure your plants and railings are looked after before attempting to clean the floor.