Having a well looked-after outdoor area is never as important as it is during the summer months. Especially if you have not planned a holiday abroad, your balcony or veranda can become a little private oasis where you can enjoy the best summer days. But, if you are investing to build a veranda or balcony, which one should you choose?
The difference between a balcony and a veranda is in the design and structure. A balcony is a structure that projects off the side of the building, it is suspended, and outlined by railings, while a veranda is a roofed but open-air structure that extends at the front, side, and back of the building.
Find out the main differences between the two types of structures and some guidelines to find the perfect solution for your home below.
Balcony vs. Verandas: An Overview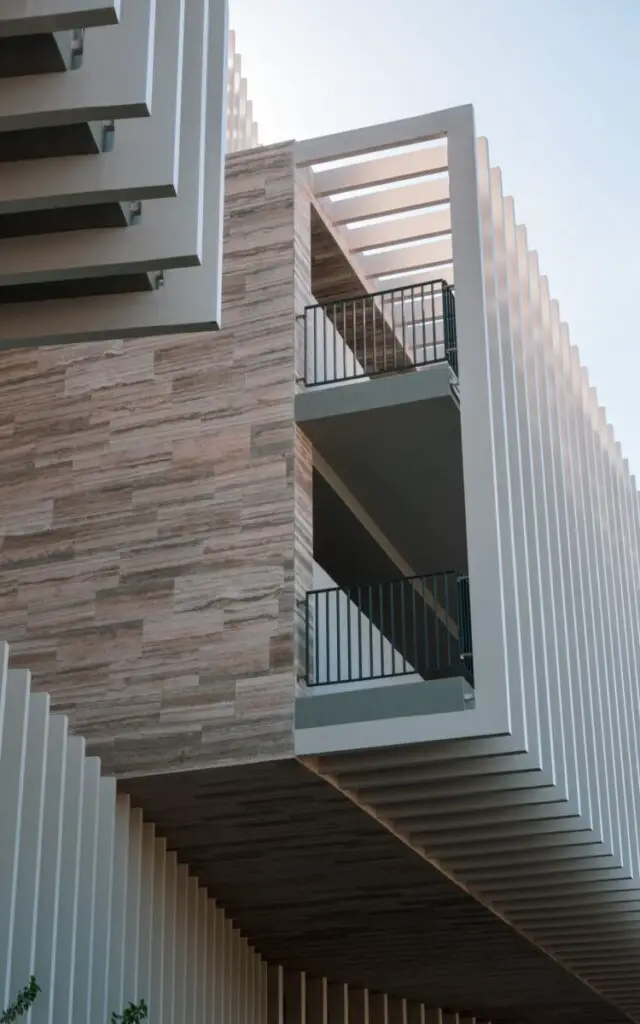 If you are in a rush, you can check out the main differences between these two structures in the chart below.
| | | |
| --- | --- | --- |
| | Balcony | Veranda |
| Origin | Medieval or renaissance. Deriving from the Italian word "Balcone," which means scaffold. | 18th-century. Derives from the Portuguese word "Varanda," which means railing or balustrade. |
| Definition | Platform projecting or protruding from a building wall. It can rest on brackets or rely on a cantilever system. Often, a parapet or railing encloses the balcony area, which is located in front of a window. | A roofed, open-air gallery, portico, or porch. It is adjoining the house and can extend living and sitting space. |
| Types & Styles Available | Maltese Balcony, Juliet Balcony, Cantilevered or Hung True Balcony | Flat, Curved, Gabled, and Bull-nosed or Covered. |
| Area | Smaller living area | Wider living areas, easier to expand, and providing easy access to outdoors. |
| Location | Upper floors | Ground floors, mainly used in out-of-town houses with a garden. |
| Uses | Not large enough to meet guests here, but suitable for house plants and coffee tables. | Perfect for receiving and meeting guests, gardening, resting, and relaxing. |
| Access | From a window | From the main door or back door of your home. Some windows might have access to it. |
| Weather Protection | If covered | Yes, from the sun. Since it is an open-air structure, rain can still get in. |
Features of a Balcony 
As we have seen, a balcony is a structure that protrudes or projects from the wall. Usually, this type of construction takes the shape of a mid-air platform, confined by a railing system. 
Balconies are more commonly used to increase the living space of a room. This structure is preferred to improve the look and comfort of smaller flats, especially within city centers.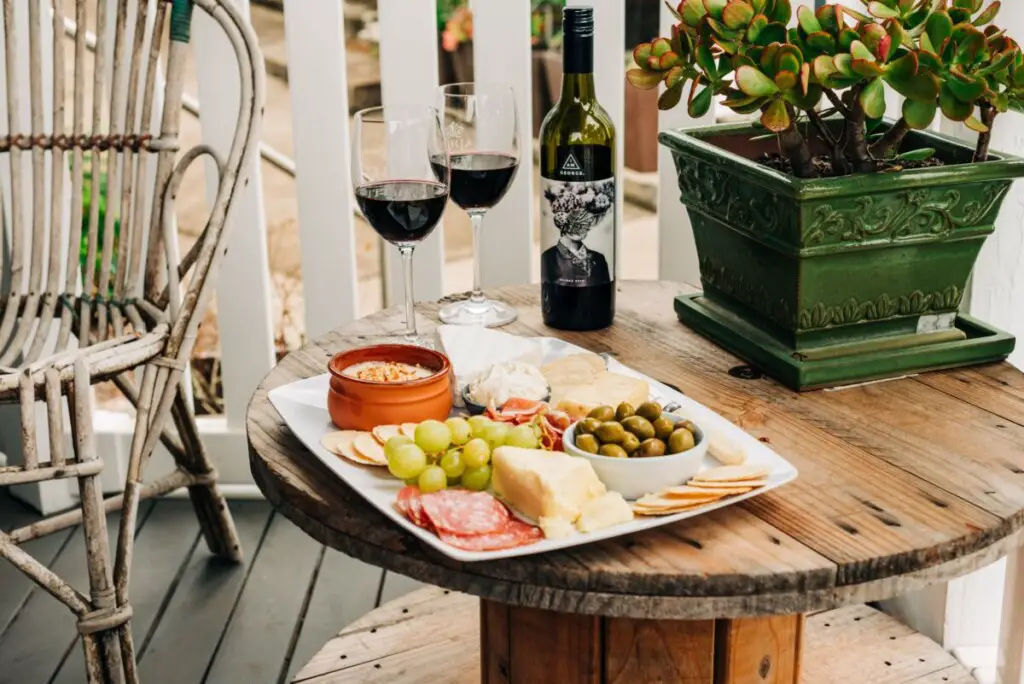 Without the need for huge remodeling projects and pricey additions, a balcony has the power to allow enough fresh air and natural light inside. In turn, this can significantly improve the living conditions of the whole flat. 
Balconies can come in many sizes and shapes. However, they often only slightly increase the size of the living space, and they can be much smaller than a terrace. Due to the limited size and location, they are often used to enjoy a coffee, air-dry clothes, and look after a few house plants. 
Types of Balcony
Balconies are structures believed to origin in medieval times or during the renaissance. The word balcony is believed to derive from the Italian word "Balcone." Over time, this architectural structure has been subjected to several variations, and it has inspired many art creations. 
For example, in Shakespeare's masterpiece Romeo and Juliet, the balcony of the protagonist's residence in Verona has become famous worldwide. That precise balcony has also inspired a whole new way of thinking about these structures and gave birth to the "Faux Balcony." 
These are not true balconies, as they don't extend the living space of the room. However, they allow a door window to open entirely and let fresh air and sunlight into a room. 
Generally, when walking around a city, you can notice several types of balconies. These include:
Stacked balconies
True Cantilevered balconies
True Hung balconies
Maltese balconies
Balconies held by brackets
READ MORE: Can You Sit on a Juliet Balcony?
Who Is a Balcony Best For?
If you live in the center of a city or don't have any garden space to adapt, investing in the construction of a balcony could be the best option. 
Indeed, these structures are safe for kids, as they can be enclosed in a parapet or railing. They can also be located on upper doors, just outside an existing window. However, if you wish to enlarge your living space, you might also need to enlarge the window itself to guarantee easier access to the balcony. 
Pros and Cons of a Balcony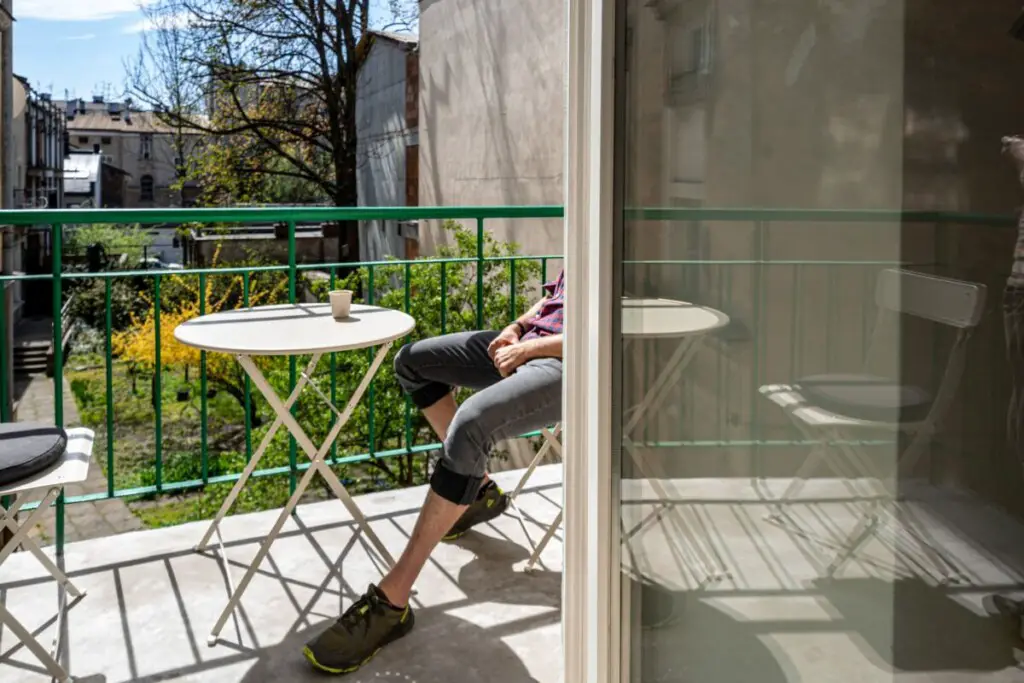 Pros
Balconies are perfect if you live in the city or on an upper floor
It is an accessible option if you don't have a garden
It is safe for kids and pets
It can be a cantilevered balcony that does not need other types of structures
Balconies allow you to increase your living space without having to face huge remodeling projects
Cons
You might need to enlarge windows to gain access to the balcony
It is not easy to expand
It provides only a limited additional area to your living space
Features of a Veranda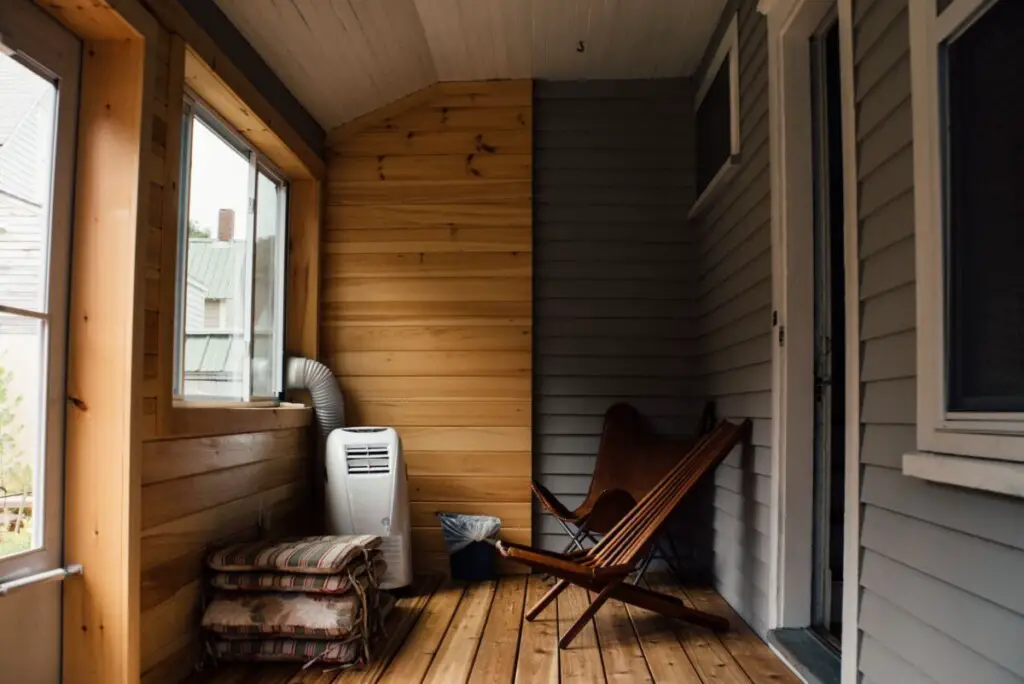 A Veranda, or Verandah, is a completely different structure from a balcony. In their simplest form, verandas are roofed, open-air galleries, or porticos. Instead of extending from a window, they are built just outside the main entrance or the back entrance of a home. 
Unlike balconies, homeowners prefer verandas that have a garden space to make the best out of. Indeed, verandas provide access to the garden and run around a building. 
Due to the significant space increase they can create, verandahs are perfect for extending the living space. However, they can also be an inexpensive solution if you are looking to create an area where you can welcome your guests.
you can find out more about the process of building a veranda in the video below:
Types of Verandas
Originating from the 18th century, some of the most common types of verandas are:
Flat
Curved
Gable Veranda
Bull-nosed
Covered Verandas
Depending on the decor and style of your home, your budget, and your goals, all these veranda types could be implemented. However, you could also opt for implementing walls or screens to run along your veranda. This is a simple solution if you live in a cold-climate area to increase your living space and enjoy the nature around your home. 
Who Is a Veranda Best For?
If you have always wanted an extensive, semi-outdoor, private area in which to welcome your guests and relax, a veranda is for you. 
However, due to this structure's nature, they are only suitable for homeowners that own the area surrounding the house and can afford to implement changes as they prefer.
Pros and Cons of Verandas
Pros
Verandas can significantly increase the living area of your home
Perfect to create direct access onto the balcony
Perfect to meet and greet your guests
A verandah as an ideal place to spend time relaxing 
It can offer you an increased layer of protection against weather 
It is more easily expandable
Cons
It can require you increased efforts to build a veranda
It is not an accessible option if you don't own the area surrounding the house
It is only viable if your home is located on the ground floor
It can be costly
Final Thoughts
While balconies are the most appreciated type of living area extension by those who live in city centers, verandahs can be much more enjoyable. Both options are suitable only if you have a countryside home spread across multiple floors. 
In this case, you could decide to implement both a balcony and a veranda. However, if this is not the case, your building's nature is likely to tell you what is the best option for you!